Below are some interesting Forex ideas I've been tracking.
GBP/AUD — the advance on Friday completed a 14-week Cup and Handle buy signal in this forex cross. I am interested in buying a slight retest of this pattern if given the opportunity, but I will not chase the advance. I would limit my risk on this trade to 40 basis points.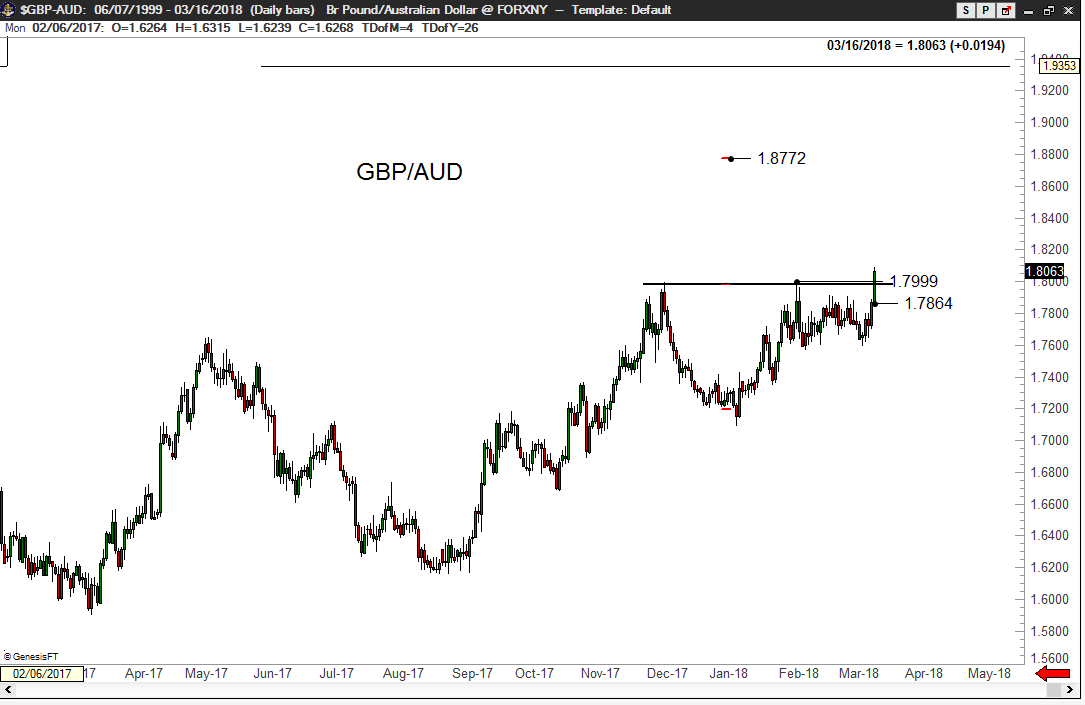 New Zealand Dollar Futures
The daily chart is forming a textbook symmetrical triangle top pattern. I typically do not like trading the symmetrical triangle pattern, but in this case, the lower boundary is horizontal enough that I am interested in the short side.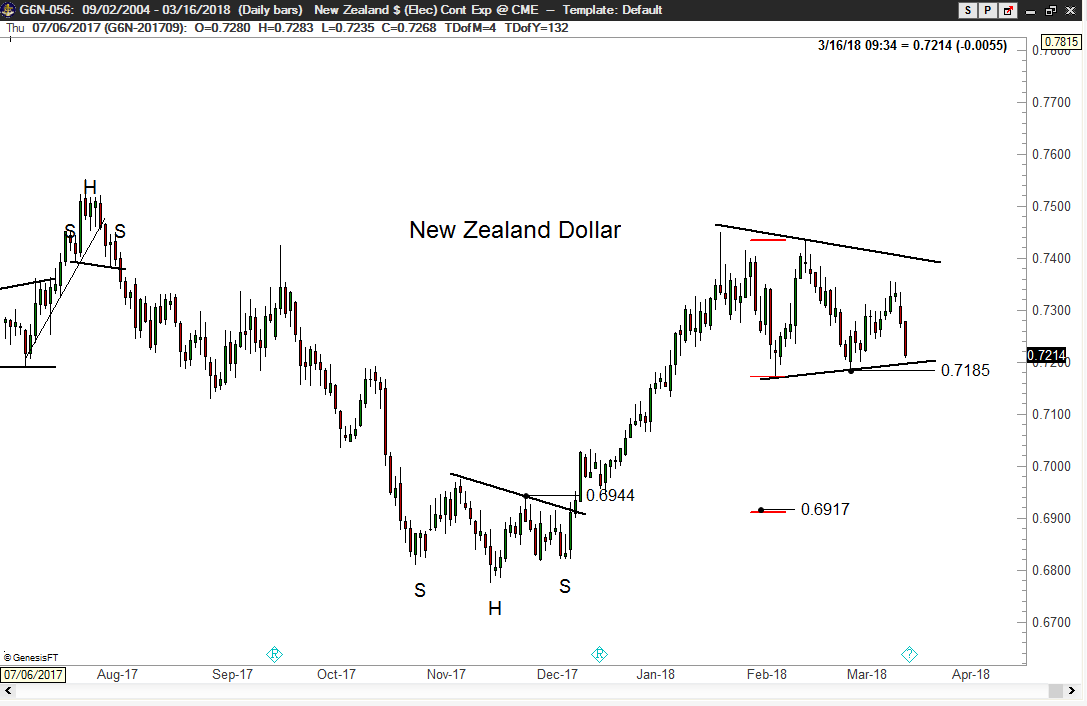 Mexican Peso Futures
The monthly graph displays a possible 2+ year H&S bottom – the right shoulder is forming an independent inverted H&S as seen on the weekly and daily graphs. Factor is flat. I will buy a breakout of the daily chart H&S and then explore extending long leverage should the weekly H&S bottom be completed.